Nexus Summit 2018 Call for Abstracts
About Nexus Summit 2018: Creating Results-Interprofessional Vision to Action
Nexus Summit 2018 brings together a growing community of health professionals and educators who are committed to a future in health care where interprofessional teams improve the health of individuals and the communities where they live. Join the discussion, learn with others, and push the envelope on interprofessional approaches, concepts, policies and ideas that will advance how we collectively improve experiences, outcomes and costs in health care and education.
For Nexus Summit 2018, the National Center for Interprofessional Practice and Education is calling for abstracts for peer-reviewed workshops, posters, and Nexus Fair Resource Exchanges. In the Nexus, our commitment is to bridge the gap between how health professions learners (education) and health professionals (practice) create people-centered and outcomes-focused teams to learn together and make real-world improvements.
Abstracts should reflect this commitment and address one or more of the following important focus areas to be highlighted during Nexus Summit 2018:
Integrating the patient voice in care and education
Engaging leaders in advancing and sustaining interprofessional practice and education
Exploring the role and influence of technology in interprofessional care delivery and learning
Realizing opportunities for new models of practice and education program development
Building resilient teams for changing times
Creating optimal interprofessional clinical learning environments
Interprofessional Continuing Education
In support of improving patient care, this activity is being planned and implemented by the National Center for Interprofessional Practice and Education. The National Center for Interprofessional Practice and Education is accredited by the Accreditation Council for Continuing Medical Education (ACCME), the Accreditation Council for Pharmacy Education (ACPE), and the American Nurses Credentialing Center (ANCC) to provide continuing education for the healthcare team.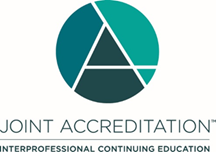 Instructions for Preparing Your Submission
The National Center invites interested parties to submit abstracts for the 2018 Nexus Summit in three different areas: skills-based workshops, Nexus Fair Resource Exchange Stations, and poster sessions, including a special student poster session.
Step One:
Identify submission type
You may submit for more than one submission type. A new application will need to be completed for each submission type.
Skills-Based Workshop
Skills-based workshops are 90-minute active-learning sessions. Workshop leaders will offer actionable knowledge and will present specific skills and/or competencies needed to scale beyond IPE pilot models, create power teams for more effective and efficient care, and move the education and practice vision into action.
Nexus Fair Resource Exchange Stations
The Nexus Fair is a 90-minute interactive learning environment that facilitates synergy among initiatives and organizations. Resource Exchange Stations are a unique opportunity to demonstrate your interprofessional tools, educational modules, or other practical resources that may be of interest and value to colleagues in practice and education.
Poster Session
Building upon the success of the inaugural poster session at the 2017 Nexus Summit, peer-reviewed posters will be featured during the Nexus Fair sessions. This is an opportunity for individuals or organizations to present data, outcomes, and evidence resulting from interprofessional practice and education initiatives. In addition to the general call for poster abstracts, 2018 features a special opportunity for students to submit posters.
Student Poster Session
In addition to the general call for poster abstracts, 2018 features a special opportunity for students to submit posters.
Step Two:
Review criteria for abstract submission
Step Three:
Review presenter expectations
Presenter expectations
The presenting author/s must register and attend Nexus Summit 2018. Presenters are responsible for their own travel, accommodations and conference registration fees. If a presentation is selected, audio or video recordings may be made of the presentation. Your submission of an abstract constitutes your agreement that recording can be made and distributed. All correspondence (primarily through email) will be sent to submitting authors. Final versions of all accepted presentation materials (workshops, resource exchange stations, and posters) are expected to be submitted in PDF format for inclusion in the post-conference online resource archive.
Additionally, peer-reviewed workshops will be reviewed for Jointly Accredited Interprofessional Continuing Education Credit. Therefore, presenters will be asked to identify any potential conflict of interest related to the content to be offered (e.g., commercial interest, affiliation with a vendor, and/or receipt of royalties) and affirm that their abstract presentations will not be used to sell a particular product or service. Workshop presentations will be required to be submitted no less than two weeks prior to the Nexus Summit 2018.
Submission Process
The online abstract submission system will be live on Friday, January 26, 2018. All abstract submissions will be completed online. The submission site will guide the applicant through the process. Applicants who submitted abstracts in 2017 may use their existing CadmiumCD log in information. Abstracts are formatted automatically. Applicants may access the site as often as they like to modify the document until they officially submit the abstract, on or before the final submission deadline. Applicants will be notified of submission status immediately after an abstract is submitted.
For questions about abstract submission, contact
ipceapps@umn.edu.
Proposal Submission Calendar:
| Milestone | Timeframe |
| --- | --- |
| Call for abstracts and online submission portal open | January 26, 2018 |
| Call for abstracts closes | 5 pm Central Time on March 12, 2018 |
| Notifications to all lead presenters | April 13, 2018 |