On Thursday 01 November Parking Australia will be hosting a gala evening acknowledging the outstanding contributions of the parking industry. This is a totally dedicated awards event which will celebrate the achievements of individuals, teams and organisations. The Parking Industry Awards for Excellence will be very high profile awards and for finalists and winners they will bring prestige and recognition.
Mark your diary for these significant milestones: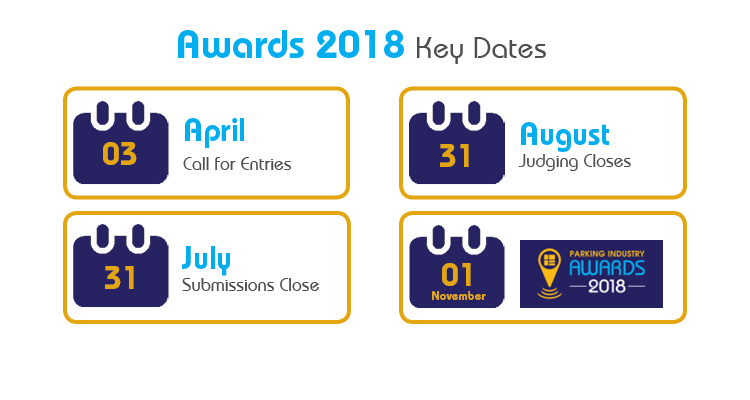 To start your awards entry, select 'Join Now' below.